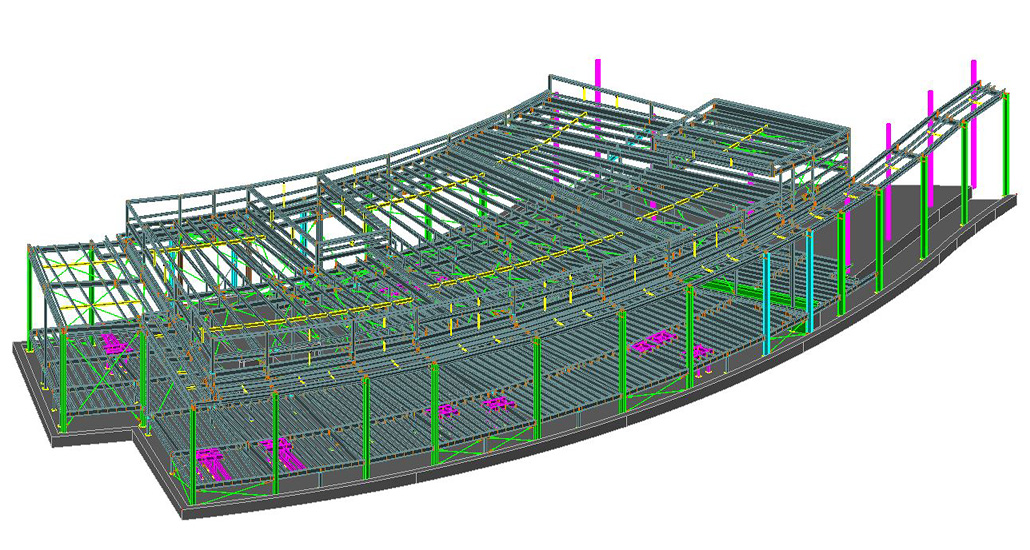 Project The Star Casino, 17 Level Extensions, South and North Side
Duration

6 Weeks

Steel Tonnage

78 tonnes

Drawings Generated

2414

Description KBN was tasked with the 3D modelling and detailing of the Star Casino 17 Level Extension as per the architectural and structural design. The challenge on this project was to evaluate the feasibility of the design as much of the geometry was complex and unresolved. The only way to reach design finalisation for detailing was to work collaboratively with Architects, Engineers and Facade Contractors to solve issues that were revealed as the design was developing.

One of the most challenging aspects of the project was the design and implementation of the complex façade, which needed to be fabricated in modules and installed on site to form the complete façade. The Architectural constraints challenged the Engineers and KBN's ability to provide a sound structure that could be detailed and fabricated, as well as meet the aesthetics desired by the architect. Through many collaborative meetings, KBN along with the Engineers and Façade Contractor were able to conceptualise and design solutions that met all design requirements effectively and efficiently.

KBN were instrumental in problem solving throughout this project. As engineering detail issues were discovered we became more than just structural steel detailers, but a part of bringing the disciplines together to conjure the solutions needed. The final design resulted in a complex yet achievable steel structure and facade within which all steel members were unique and each beam was offset with different angles to suit the curvature of the architectural design.