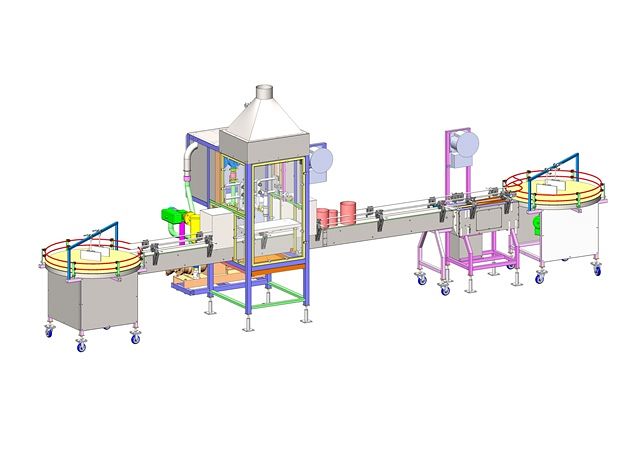 Project Paint Filling Machine
Duration

3 months

Drawings Generated

564

Description

The Paint Filling Machine is an example of a successful collaborative special purpose machine project. KBN worked closely with the owner of the business to set and understand the functional requirements and desired output to fill the cans with paint, from 500ml to 2 litres in volume.

Drawing upon KBN's experience in developing special purpose machines for various other industries, the mechanical engineers at KBN developed the machine with the client. The design progressed from conceptual sketches to models with updates following continued design iterations and development. Following this, detailed design and engineering was completed and finally, detail drawings were created for manufacture.